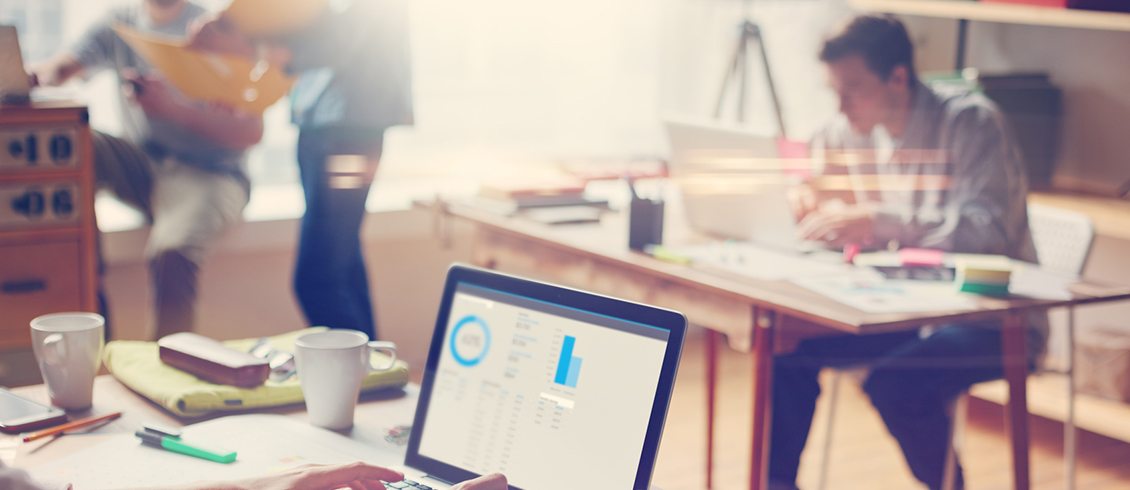 The topic for today is "competitive intelligence".

Task 1.
Read the text below to get the general idea:

Competitive intelligence is defined as the action of understanding and learning about what is happening in the world outside your business. The acquired knowledge will help your company be as competitive as possible. Competitive intelligence means gathering and making sense of information about your industry and competitors in order to make your business more profitable and successful.

In its broader sense, competitive intelligence is about ethical and legal business practices, as opposed to illegal industrial espionage. It focuses on the external business environment, potential threats and opportunities on the market rather than on analyzing competitors. It is a detailed and complex research enabling business people to conduct their businesses and achieve goals. Competitive intelligence is a process of people reviewing and processing information from various sources. Therefore it can be the result of qualitative as well as quantitative analysis.

Competitive intelligence is said to have deep roots in business history. In fact it has been around as long as business itself. Experts describe two basic types of competitive intelligence: tactical and strategic. The first one is short-term, mostly concentrated on gaining the market and increasing revenues, while the second one focuses on long-term issues, such as key risks and opportunities which the enterprise may face.

Competitive intelligence means different things to different people within an organization. For instance, to a sales representative it may mean participating in a lucrative tender or getting a valid client, but to a top manager it may represent gaining a substantial share in the market or competing with a strong rival.

Nevertheless, the ultimate goal of competitive intelligence is to enable the company to improve performance and increase profits through making right decisions grounded in wider knowledge.

Task 2.
Study the text carefully and complete the sentences below with missing words from the box. If necessary, you may need to change the word form. There are some extra words which you do not need to use:
1. Primarily, …………………..… intelligence is focused on collecting information from various sources and making appropriate decisions. …..
2. The activity of secretly finding out information and passing it to competitors is called industrial ……………………………… …..
3. Lucrative long-term contracts or profitable ……………………. are a real rarity nowadays.
4. In the contemporary world of products and services, what really seems to matter is …………………………. not quantity. …..
5. A group of well-known business leaders in the field of solar energy production have …………………….… today in New York for an annual summit. …..
6. Strong and liberal …………………………. in the government resulted in the rejection of anti-tobacco campaign bill yesterday. …..
7. Over the years the company has …………………….… a reputation of a socially responsible organization. …..
8. Online banking …………………….… customers to access their accounts 24 hours a day.
9. A ……………………… password is the sequence of unique digits and/or letters which you type into your computer before you start work. …..
10. A street survey concerning customer's attitude to the GM food will be ……………………………….… by a group of young activists next week.

Task 3.
Watch the video "CI in short" and finish the sentences below by selecting correct endings a, b or c:



1. Competitive intelligence is:
a) a process which makes your business more intelligent,
b) a process that makes your business more competitive,
c) a process that makes you more competitive and intelligent.
2. The goal of every business is defined differently but it can be compared to:
a) reaching the finish line of the race first,
b) running in a rat race,
c) being fast or the fastest in a competition.
3. It is said that there are a lot of ….. between your business and the finish line:
a) options,
b) opportunities,
c) obstacles.
4. Business people can encounter two types of competitors on their way to success:
a) big but slow to react and small but reacting really fast,
b) old-fashioned and innovative,
c) well-established and dangerous.
5. …………………… can slow down your company's progress:
a) Detours and faulty strategies,
b) Regulatory and trade issues,
c) Financial problems and market obstacles.
6. In the competitive intelligence world disruptive technologies, industry consolidations and trends are called the competitive:
a) land of escape,
b) landscape,
c) lawn scape scenery.
7. Competitive intelligence can help business people:
a) understand better and deal with the natural environment,
b) understand and shape the landscape according to your business needs,
c) understand and navigate through the competitive landscape successfully.
8. Competitive intelligence makes use of two basic sources of information:
a) primary and secondary research,
b) primary and secondary Google search
c) primary and secondary public library research.
9. Primary research means gathering detailed information from:
a) suppliers, ex-workers and competitors,
b) industry experts and customers,
c) both a and b.
10. Secondary research involves acquiring information from:
a) any legal, ethical or official guides,
b) published reports and articles, financial statements and web site contents,
c) a third-party vendor conducting an analysis.


LEKCJA DO POBRANIA:
Set 60 – Competitive Intelligence

KLUCZ ODPOWIEDZI:
Set 60 – Competitive Intelligence – KEY


Żródło: Agencja tłumaczeń i szkoła językowa Skrivanek