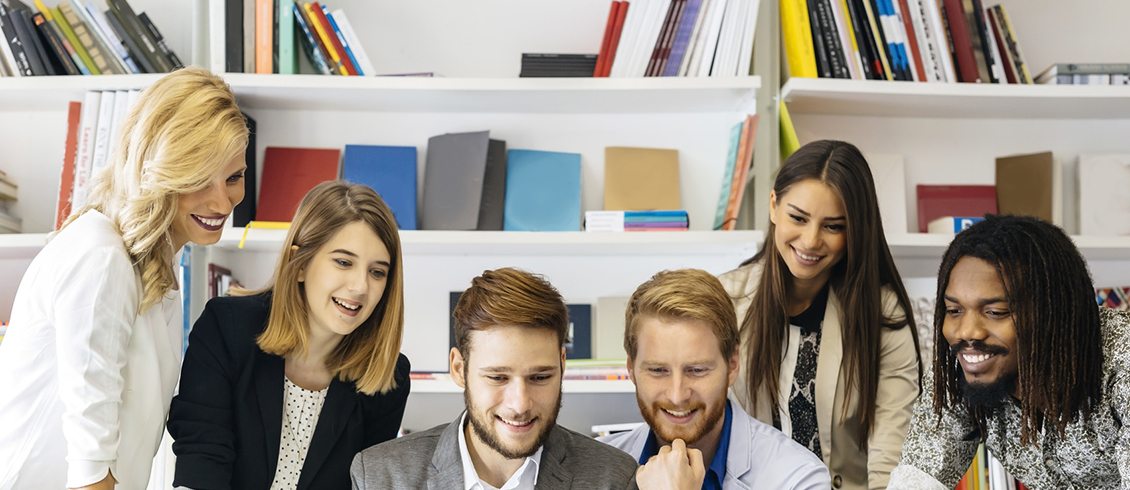 The topic for today is "strategic management".

Task 1.
Read the text below to get the general idea:

Strategic management is said to be one of the most crucial aspects of every organization, because only with a well-defined strategy, business owners are able to focus on achieving particular goals and objectives. So, the formulation and implementation of those key aims, known as a business strategy, seem to provide the overall direction in which a company is heading.

Companies generate strategies for each area of business operations. Each strategy consists of both short-term and long-term plans outlining methods and activities which are necessary to reach their targets. Basically, strategies are all about 'the what', 'the how' and 'the where' a company produces. Therefore, to meet those objectives, businesses tend to develop a range of strategies concerning marketing, advertising, information technology and even exit strategies.

A marketing strategy, for example, deals with identifying best target markets for a business on the basis of the product and/or service range offered by the company. An advertising strategy focuses on tactics or methods which will be used to carry out the marketing plan. An IT strategy concentrates on future technology needs and equipment requirements which are necessary to run the business efficiently. An exit strategy provides a step-by-step plan showing how a company intends to leave the industry in case of bankruptcy or closure, for instance.

Harvard Professor Michael Porter identifies two main categories of strategies: generic (general) and competitive. The first category includes factors such as growth (the expansion of a company), globalization (moving operations and processes to other countries) and retrenchment (cutting back to focus on your best lines). The second one encompasses the complex issue of being a competitive company by offering lower prices or differentiating your products from those of your rivals.

Whatever the name, a well-defined strategy definitely helps to operate and develop a business. An efficient strategic management ensures not only prosperity and profitability but also a smooth conduct of a company.

Task 2.
Study the text carefully and chose the best option (a, b or c) for every sentence below:

1. Strategic management involves the formulation and implementation of:
a) the major goals and initiatives of a company,
b) the most important technological processes of a company,
c) the most significant values that a company possesses.
2. Without a well-defined strategy, a company's top management:
a) can run the business effectively,
b) will not be able to run the company efficiently,
c) might have to face a lot of financial problems.
3. A business strategy:
a) is equal to company's mission,
b) seems less important than a company's vision,
c) is the means by which a company achieves its desired objectives.
4. Strategies are developed by companies to cover:
a) the most crucial company issues,
b) every single area of business operations,
c) only the chosen sectors of its activity.
5. On average, each company develops at least:
a) two strategies,
b) three strategies,
c) four strategies.
6. A marketing strategy is mostly concerned with:
a) possible markets, the scope of business and the product/service range,
b) prices, products, materials and resources,
c) selling products/services to foreign countries.
7. An advertising strategy is about:
a) the same thing as a marketing strategy but it has a broader meaning,
b) popularizing the company and its products and/or services,
c) communicating with the public media.
8. An Information Technology strategy in a company deals with:
a) hardware, software, new technology and operational processes,
b) assembly lines, production systems and delivery channels,
c) housing, equipment and assets.
9. An exit strategy provides detailed guidelines how to:
a) exit from a motorway in rush hours
b) avoid traffic and traffic jams in a city center,
c) terminate your business activities and close your company.
10. A retrenchment strategy involves:
a) economizing on resources and transport,
b) spending less money on key operations and processes,
c) limiting the number of produced goods.

Task 3.
Watch the video "What is … ?" and fill in the gaps in the sentences below; the first letter of each word has been given:



1. The SWOT Analysis is a (S) …………….… planning method.
2. It is used to (E) …………….… four basic areas of a project or a business venture.
3. The Analysis attempts to examine: (S) ………………, (W) …………..…, (O) ………………, (T) ………………… . involved in a project or a venture.
4. The SWOT Analysis also specifies key (O) ……………… to be achieved along with positive and negative (F) ……………… which might hamper reaching expected goals.
5. The SWOT Analysis is said to have been devised by (A) …………….. (H) ……………..… who studied over 500 Fortune Companies.
6. A high level of technical (E) ……………….… is a good example of strengths.
7. A narrow range of products can be seen as a serious weakness or a (L) ………………..…
8. A new emerging market might be viewed as an (E) …………………… chance for a company to improve performance.
9. A rival or more technologically advanced company might constitute a real (T) ……………..… for a business project.
10. The SWOT Analysis can be successfully used by (P) …………..-making and (N) ……………..… organizations, individuals and in (P) ………..-crisis management.


LEKCJA DO POBRANIA:
Set 57 Strategic management

KLUCZ ODPOWIEDZI:
Set 57 Strategic management – KEY



Żródło: Agencja tłumaczeń i szkoła językowa Skrivanek